Hey! I got me a button! Just thought I would share that. It would be so nice of you to grab it and post it onto your blog. If I haven't already, let me know so I can return the favour!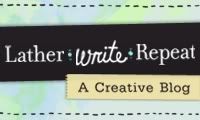 Also big hugs for all the amazingly sweet comments and encouragements on my first sale. You guys are so great to have around and I feel very blessed.
Happy Tuesday to you all!